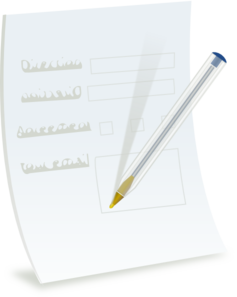 Choosing a pre-school is a tough decision! We understand that. And all we're going to say is that it can't hurt to talk to the people who have been doing this for 10 years now! Register your interest and we'll call you back.
Register Here!
Well, you're little too old to be a part of the fun, but do step in and have a peek at what your kids have been up to. Don't have a key to get in yet? Don't worry – register yourself and we'll get you in as soon as possible.
Login/ Register
Is this the same Daffodil?
Absolutely yes! This is Daffodil PreSchool that opened in March 2007 and has operated as a boutique, community preschool in Whitefield, Bangalore.
That's right – Daffodil is celebrating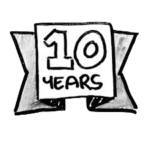 of dedication and excellence in providing quality child care and early learning in our community. In today's context where preschools operate as hyper growth, franchise oriented businesses using the latest buzzwords and trends from across the globe as marketing ploys, Daffodil has stood the test of time because it is run by an excellent team who put our children ahead of everything else. A team which operates on the basic premise that the first and foremost need of pre-schoolers is a caring, nurturing and fun filled home away from home.
What is this Yellow Wall you're talking about?
It is a mouthful we admit.
Yellow Brick Wall Early Learning is an endeavour of a couple of rather young people (we'd like to believe!) who saw something beautiful in Daffodil and jumped at the opportunity to carry this great institution forward. We have one simple aim and that is to build a sustainable community preschool that is an integral part of the neighbourhood it exists in. We're extremely proud to be associated with Daffodil, which enters it's 10th year of operations this year with a fabulous team at the helm who have been running Daffodil for all these years with a lot of passion and love.
You can learn more about our philosophy on early years childcare through this website and by visiting us, but let us just quickly say that we believe that choosing the right pre-school is a critical decision that should not be driven by how big a franchise is, or how many flags one gets to see on a board, or whether the owners went to an IIT or IIM (or both). Rather, we as parents need to make a decision on the kind of environment we want our babies to spread their wings in – an environment that we believe should provide our precious toddlers with the right mix of care, love, and nurturing along with measured independence, a sense of the wonder of exploration, self discovery, confidence and expression. We believe that our toddlers are, without exception, extremely smart and intuitive, and in the early years it's not so much about 'teaching' them, as it is about providing them with a conducive environment and an ever present voice of assurance while they explore and understand the world outside their home for the first time!
So we invite you to come down, visit our home and our lovely team – we promise, it will, at the very least, be extremely informative for you as a parent and a whole lot of fun!
And if you're still curious to understand just what were we thinking when we named ourselves Yellow Brick Wall, meet us for a coffee and we'll do our best to explain it to you! 🙂
What programs/ services do you offer?
Daffodil offers the following main programs for toddlers of various ages.
Playgroup – for children aged 18 months and upwards.
Nursery – for children 2.8 years and older.
Lower Kindergarten – for children 3.9 years and older.
Upper Kindergarten – for children 4.9 years and older.
In addition to the above, Daffodil also offers the following add on programs.
Day Care – Customised day care solutions for children between 1 to 8 years.
Holiday Programs – Special, short term programs during holiday breaks for children 2 years and older. These programs will be announced closer to the actual holiday breaks in Bangalore.
Testimonials
Happy parents.

"Our son attended Daffodil Preschool for 4 years from 2012 – 2016. His transition into first grade was easy, he was very well prepared for that. Daffodil has a complete program that helps children to develop all the aspects necessary to learn well and build a great foundation for years to come. We were extremely happy with our choice and glad that our son had spent his preschool years in a friendly, safe, nurturing environment while developing all necessary skills to face elementary school. We miss Daffodil!!"